Drs Nate Millington, Kathleen Stokes and Henrik Ernstson from The University of Manchester, Trinity College, and KTH, were invited to present their work on urban waste politics at one of the most vibrant urban seminars in South Africa, the DSI/NRF/CSIR Chair in Waste and Society Seminar Series at the University of Western Cape, organised by Professor Catherine Schenk.
They presented on "'Turning Livelihoods to Rubbish': Understanding the Political Ecology of Urban Waste in South Africa," a paper based on long-term empirical work in Cape Town, Pretoria and Johannesburg and published across various papers and chapters, most recently in a chapter from an edited volume from Manchester University Press. The seminar was chaired by Professor Melanie Samson from Wits University and co-hosted by the African Centre for Cities at University of Cape Town.
The seminar was also based on the research film "Turning Livelihoods to Waste?" (documentary film, 34 minutes) which Millington and Ernstson made together with South African film maker Yvette Kruger who also attended the seminar.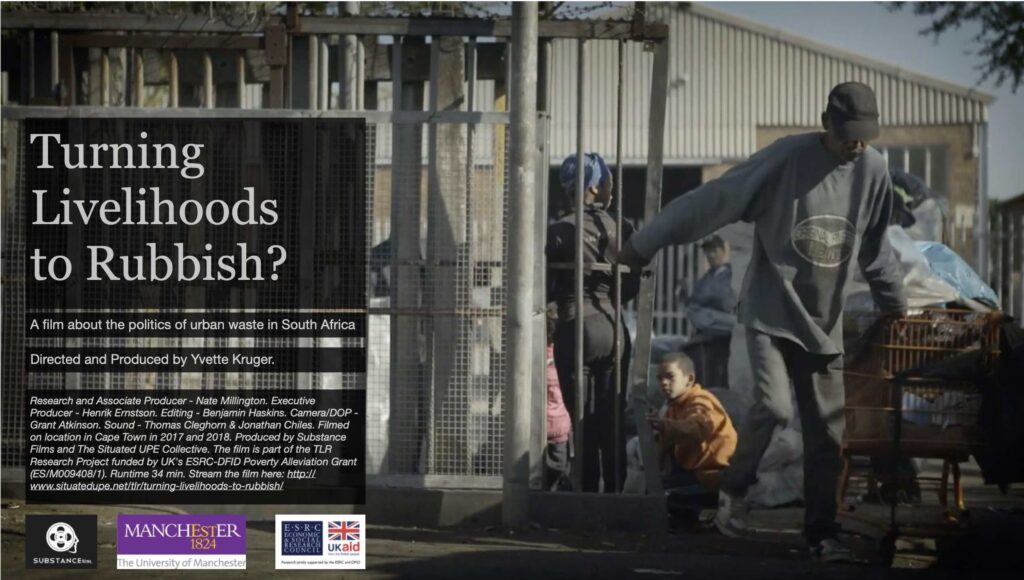 For more resources from the project, see the dedicated website at the Situated UPE website and to stream the film, go here.